LFI
Teaching and Research in Engineering Hydrology
UNESCO Chair for Hydrological Change and Water Resources Management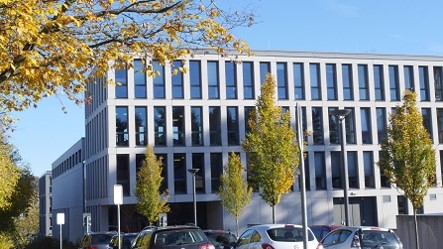 About
The teaching and research area Engineering Hydrology researches the further development of modeling approaches for problems in water management, which serve as provisions for society. Furthermore, the advancement of models for digitalizing the area of teaching are of interest; as Rector's delegate for Blended Learning and the Exploratory Teaching Space, the Head of Engineering Hydrology is involved in the digitalization of RWTH Aachen University.

The UNESCO Chair explores adaption strategies which become necessary in the context of hydrological change and develops expertise and methodological competencies concerning the effective and sustainable water resources management. Another focus is the creation of innovative and adaptive training and education opportunities in schools, universities and extramural sectors.
Collaboration with GUtech
In close coordination with GUtech, the UNESCO Chair and the research and teaching area Engineering Hydrology have developed the concept for the study program "Environmental Engineering" and since then continuously improved it. In addition, there are summer and winter schools for training of lecturers at GUtech each year with the context of blended learning. The Head of Engineering Hydrology is also involved with the development of GUtech as a consecutive member of the Board of Governors.

Step2Future
The main objectives of the project are the public effectiveness of the achieved project results and the partnership in general, the improvement of communication structures and, in particular, the conveyance of German engineering values.

The UNESCO Chair and the research and teaching area Engineering Hydrology are primarily working on the following topics which include digital competencies, training opportunities and seminars and are supporting the quality assurance in the field of teaching activities of the lecturers at GUtech:
Quality assurance
Digital competencies
Further training opportunities and seminars
---
Contact
In case of questions or suggestions please contact:
Univ.-Prof. Dr.-Ing. Heribert Nacken

Teaching and Research in Engineering Hydrology
UNESCO Chair for Hydrological Change and Water Resources Management
RWTH Aachen University
Phone: +49 241 80-25273
E-Mail: Nacken@lfi.rwth-aachen.de
Website: www.lfi.rwth-aachen.de