News
GUtech students at RWTH Aachen University
GoAbroad Fair of the RWTH Aachen University 2019
On 18.11.2019 the annual GoAbroad-Fair of the RWTH Aachen took place. The Step2Future team was on site and was able to inform numerous students about Oman and the internship at GUtech.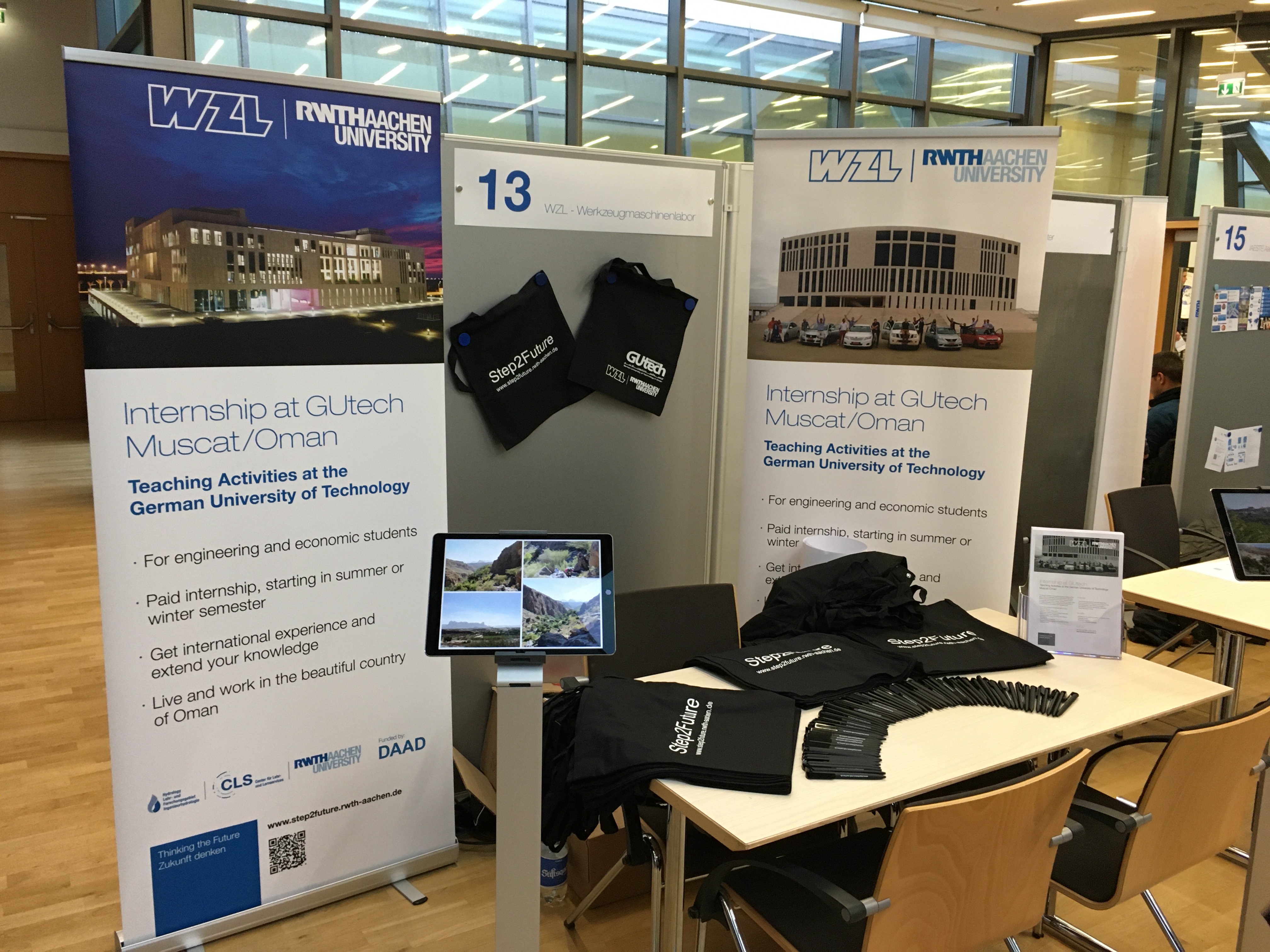 Students of GUtech at RWTH Aachen University for metrological laboratory exercises
From 17.09. - 19.09.2019 40 students and supervisors of the GUtech were at the RWTH Aachen University to complete metrological laboratory exercises. In the first week of the visit several regional companies could be visited, in the second week the laboratory exercises were accomplished.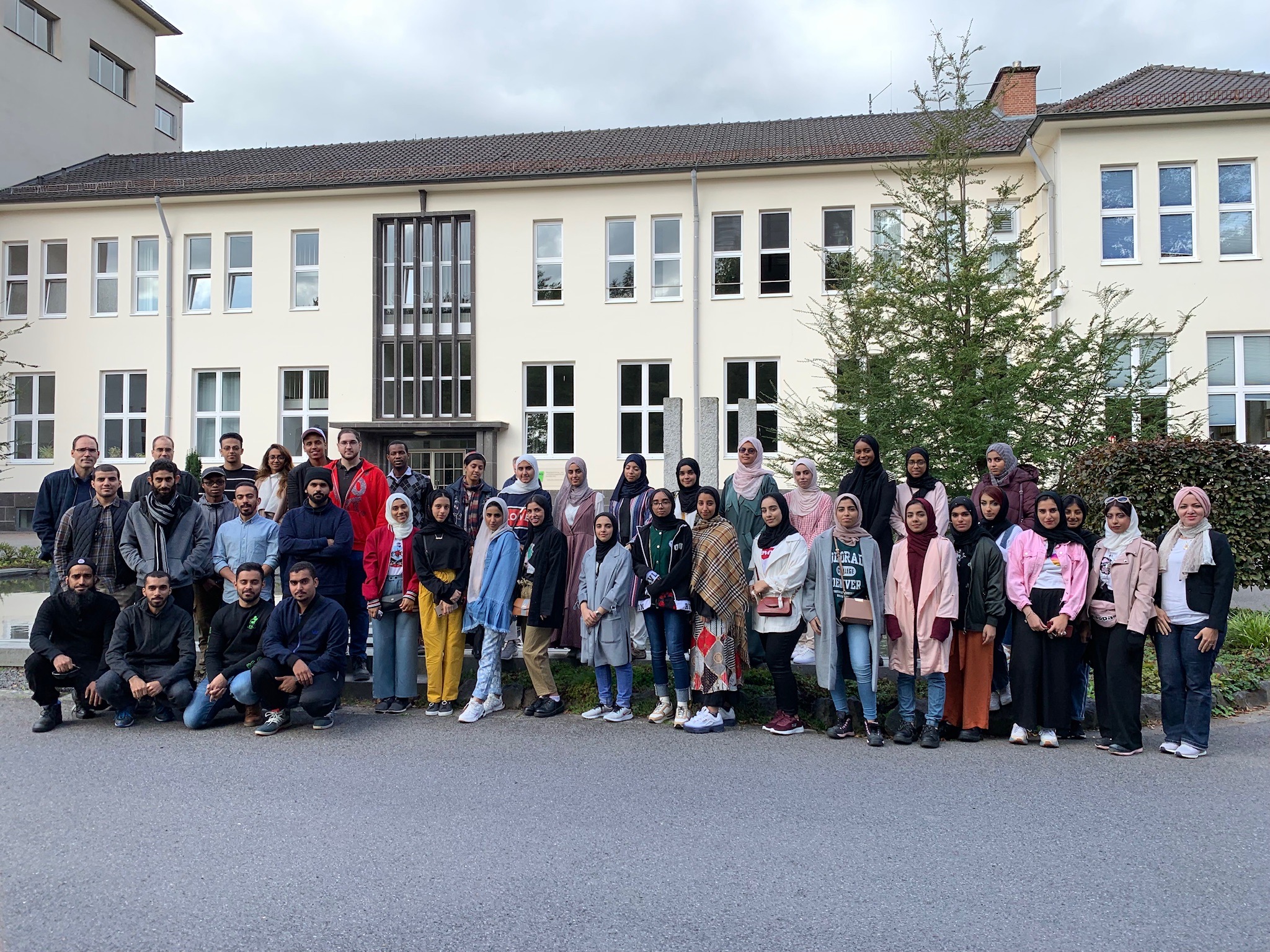 WZL
On-site visit of the project team from 03.11-06.11.2019
From 03.11- 06.11.2019 the Step2Future project team was on site at GUtech. The on-site visit could be used to advance the individual measures of the project and to promote the exchange with those responsible on site. The project steering committee discussed the current status of the project and planned the following year.
Support of the Personnel Development Days 2019 at GUtech
On 10.09.2019 the WZL supported GUtech during the Personnel Development Days with a workshop on research methodology and the writing of research proposals. The Personnel Development Days are organized annually by GUtech and serve the further education of GUtech's academic and administrative staff.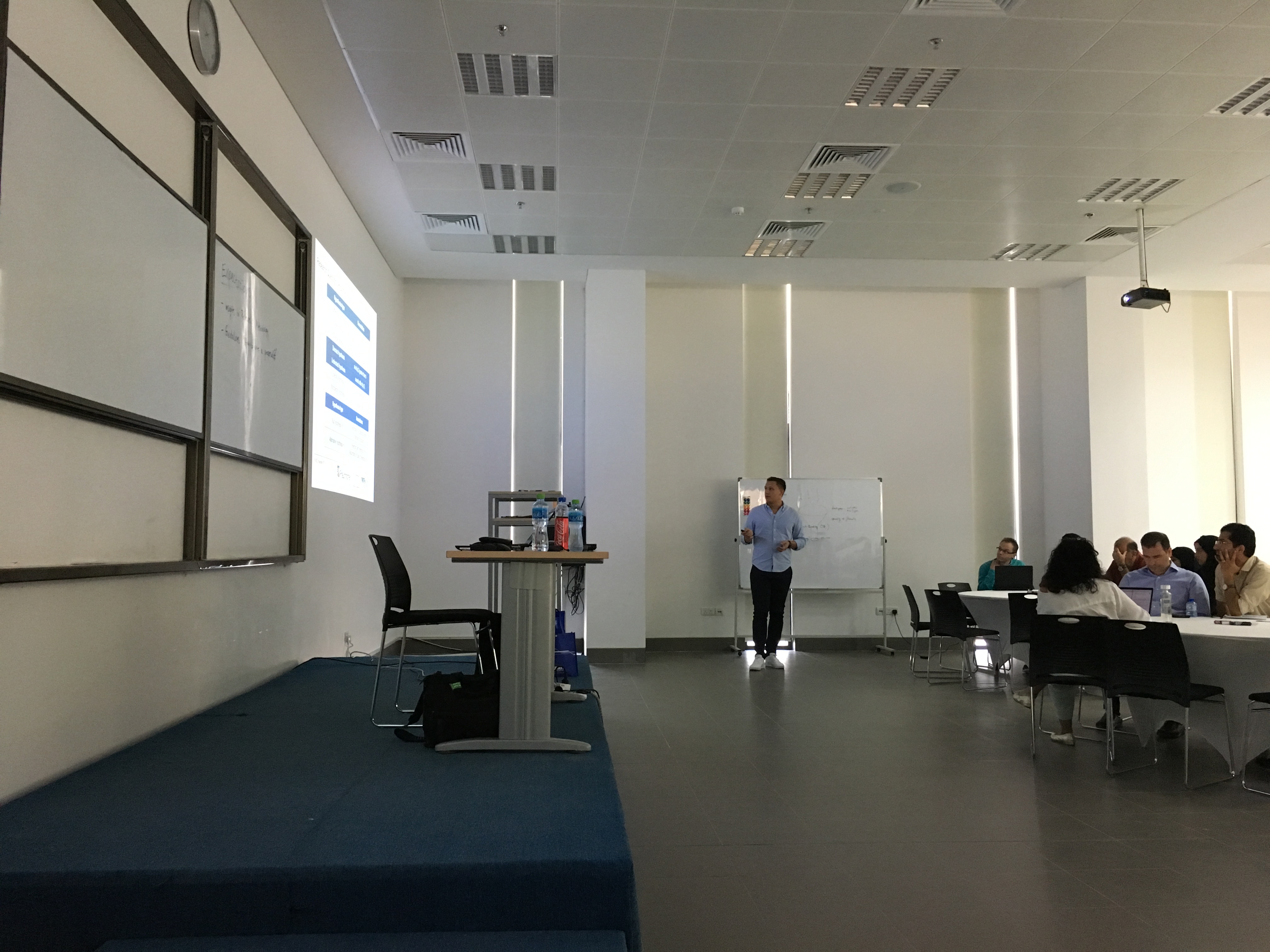 WZL
Visit at GUtech from the 1st to the 9th of April
From the 1st to the 9th of April Prof. Dr-Ing. Schmitt and his team were at GUtech to talk to project partners and plan the further progress of the project.
10.12.2018 - RWTH-Rektor zu Besuch im Oman
18.09.2018 - Step2Future: "Team Work is like a Football Game"
15.05.2018 - Step2Future – A Successful Transnational Educational Project between RWTH Aachen University and GUtech in Oman
02.05.2018 - Step2Future: Celebrating Diversity and Talents - An International Day at GUtech
19.04.2018 - Step2Future: Transnationales Bildungsprojekt zwischen RWTH Aachen und GUtech
26.09.2017 - RWTH im Oman eine starke Marke